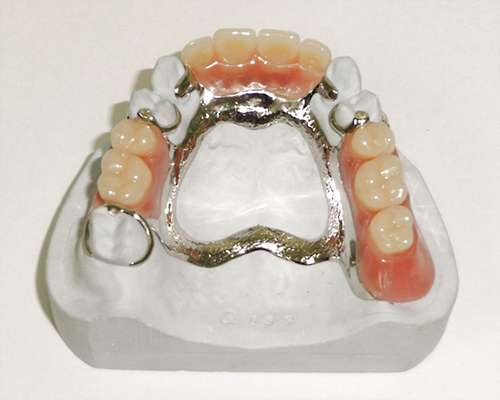 Partial Dentures
Partial dentures replace missing teeth, where some of your own teeth still remain in the arch.  Depending on your individual case, your dentist may recommend a particular type of partial denture.
NOTE
All clients requiring a new or replacement partial denture must have a referral from their dentist, or obtain an Oral Health Certificate no more than 3 months old, before partial denture fabrication can commence.  This is a legal requirement intended on reducing potential damage to your remaining teeth, caused by wearing a partial denture.
If you do not have a dentist, please arrange a consultation with me, and I will refer you accordingly.